"For as the rain and the snow come down from heaven, and do not return there without watering the earth and making it bear and sprout, and furnishing seed to the sower and bread to the eater; so will My word be which goes forth from My mouth; it will not return to Me empty, without accomplishing what I desire, and without succeeding in the matter for which I sent it" (Isaiah 55:10–11).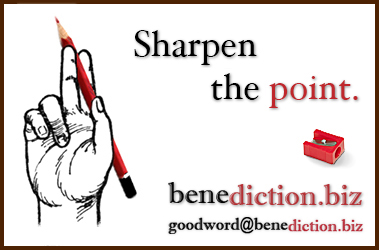 "Sometimes you represent my thoughts better than I do—the sign of a great editor." -- R. K.
To prospective authors, publishers, and editors:
Michelle Shelfer is an invaluable asset to authors and publishers. Her strongest contributions to Earthen Vessel Publishing have been in what we call "content editing." By that, we mean she has a keen intelligence coupled with deep sensibility that enables her to quickly assess the intent and audience of a written work and to clean up, tighten, redirect, and generally edit for better readability and authority. She can alter tone of voice, smooth ragged edges, and focus attention on the important intentions of the author, all with the additional attribute of good grammar, sentence structure, and punctuation. We highly recommend Michelle Shelfer.
- Kent and Katie Philpott, Owners and managing editors, Earthen Vessel Publishing
Mrs. Michelle Shelfer, I can't even qualify the greatness of your work. I was most honored to work with you, because you are the fastest and most detail-oriented editor I have ever seen.
- Nikola Dimitrov, author, The Four in One Gospel of Jesus

Working with Michelle was an incredible experience! She was professional, knowledgeable, and creative in her editing. She made the necessary adjustments to my book while staying true to the content, personality, and heart of the book and me as a writer. I am very grateful to have had her as my editor. I can't see myself using anyone else. Michelle was a godsend!
- Lesia Knudson, author, Life in the Foster Lane
I am happy to recommend Michelle. Her skills include keen attention to even the smallest detail, which is vitally important in publishing. It also includes sensitivity to the big picture of a manuscript (its structure and flow). In addition to having these editorial skills, she is blessed with a servant's heart, wanting to use her craft for the glory of God and the strengthening of His people.
- Jim Weaver, Weaver Book Company
I am extremely grateful to Michelle Shelfer, my editor, for her excellent work on my manuscript, the book, Encountering the Eternal Guru--Ten True Stories. She gave helpful advice regards inclusion or exclusion of parts of the text, spotted proofing omissions and above all did a splendid job in creating well chosen subtitles throughout each of the ten stories, to high-lite changing themes and breakup the visual monotony of undue print spread. I am very grateful to her for creating a polished end product.
- Michael Graham, You Turn Works
SKILLS (Word, InDesign, Photoshop): Writing, Content Editing, Copyediting (CMS, SBL, Cambridge),
Cover Design, Interior Layout Design, Indexing, Ad Production, Proofreading
Michelle was born into a family of artists, and became an artist herself in many fields, earning her MFA from UCLA in Motion Picture Animation, and going on to become an award-winning filmmaker, poet, and musician. She worked in digital animation, then made a leap into business ownership with her husband, acting as CFO in an electronics import/export and recycling company.
For the last twelve years, Michelle has focused her gifts toward sharing the message of Jesus with the world through song, writings, teaching, films and music, much of which can be found at www.baitstand.biz. Most recently she has been writing and editing for Christian authors and publishing companies, including Earthen Vessel Publishing, You Turn Works, and Nordskog Publishing, Inc. For full résumé click here. Email Michelle to discuss your project at goodword@benediction.biz.